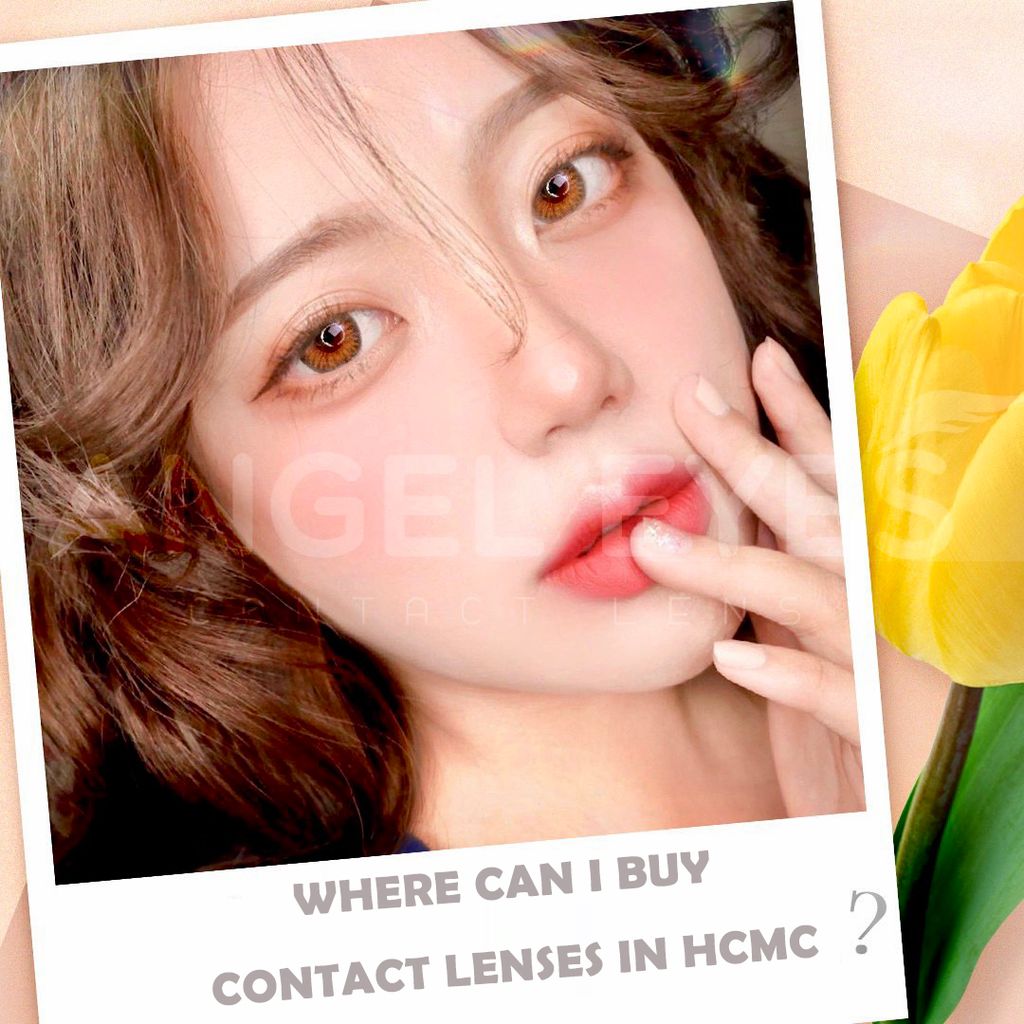 WHERE CAN I BUY CONTACT LENSES IN HCMC?
Người viết: Thanh Long lúc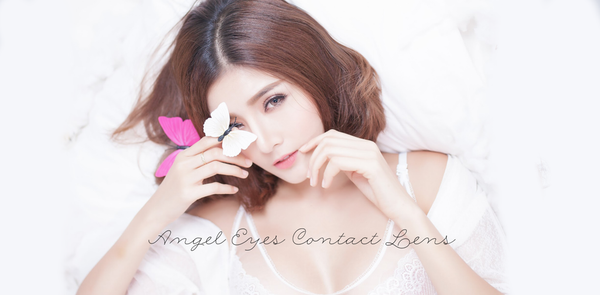 If you're a foreigner living in Vietnam and not good at Vietnamese as well but you want to buy contact lens, just come to Angel Eyes Contact Lens, which is a good choice you should consider.
When buying contact lenses, (which call "kinh ap trong" in Vietnamese) in Ho Chi Minh City in particular and anywhere in general, you need to consider whether:
Does the contact lens shop have a real business location or not?

Do they have a business on online platforms such as Facebook, Google, Shopee,... or not?

Are there additional services available?

What are the purchase and return policies?

Reviews of customers who have used it?
Or to be sure, do you see if the lens shop is certified by the Ministry of Health?
Angel Eyes has all of it, let's get into it through this article!
---
CONTACT LENS STORE NEEDS TO HAVE A REAL BUSINESS LOCATION
---
For those of you who have a habit of "letting the grass grow under your feet", almost all of them tend to buy directly rather than buy online. Therefore, having a professional lens shop is a must.
You can check Angel Eyes Contact Lens out via:
Opening hours: 8:30am - 9:00pm (Monday - Saturday) | 8:30am - 8:00pm (Sunday)
Hotline: 0932 004 221 (Zalo)
Website: www.angeleyes.vn
Fanpage: Angel Eyes Contact Lens
Instagram: @angeleyes.vn
Address: 483 Huynh Van Banh, Ward 13, Phu Nhuan District
This place near Le Van Sy, Dang Van Ngu, Truong Sa, Hoang Sa, Hoang Van Thu, Hoang Viet, Ut Tich,... street.
This contact lens shop is located near/adjacent to Tan Binh District, District 3.
---
ANGEL EYES CONTACT LENSES STORE HAS BUSINESS ON THE OMNICHANNEL SYSTEM
---
Angel Eyes is always proud to be one of the prestigious places to sell contact lenses in Ho Chi Minh City. You can find Angel Eyes through channels like Facebook, Instagram, Shopee & Lazada.
Angel Eyes hope to connect with Angels through:
---
WE HAVE "FREE EYES TESTS" SERVICE
---
In order to give customers the best experience when buying contact lenses directly in Ho Chi Minh City, Angel Eyes has provided a free eyes tests service to accurately determine myopia and astigmatism situations. From there, there is a basis to choose the myopia of the lens to suit the eyes' issues.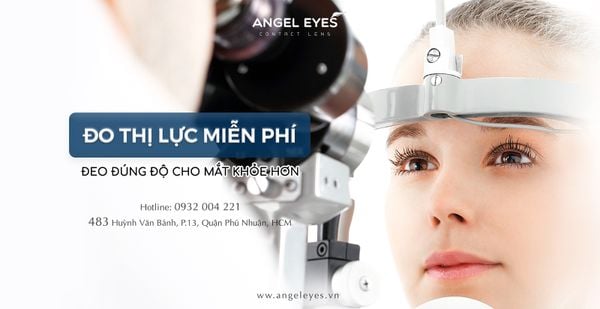 ---
PURCHASING POLICIES AT ANGEL EYES CONTACT LENS
---
2 weeks warranty for all products.

Customers are allowed to change another model if the seal has not been removed.

You will receive honestation and completely free advice from Angel Eyes staff, which is very useful for those of you who are learning to get used to contact lenses. In addition, we guarantee you will be able to wear lenses without any adverse effects from contact lenses.

Usually get promotions and gifts for loyal customers.
---
ANGEL EYES HAS CONFIRMED BY THE MINISTRY OF HEALTH ON TRADING CONTACT LENSES IN HCMC
---
Image below is the Ministry of Health's certification for Angel Eyes in 2021: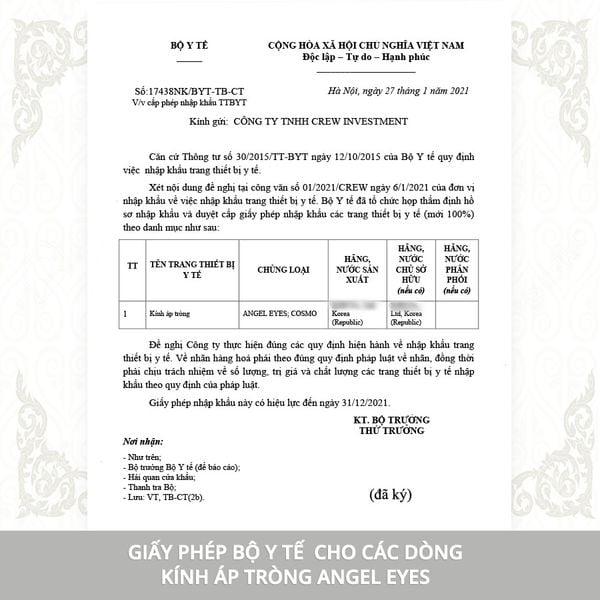 ---
WE HAVE DIFFERENT STORE SYSTEM IN MANY CITIES
---
Not only selling lenses in Ho Chi Minh City, Angel Eyes also has a nationwide distribution network such as branches in Hanoi, Nha Trang, Thai Nguyen, Binh Duong, Dak Lak, Da Nang,...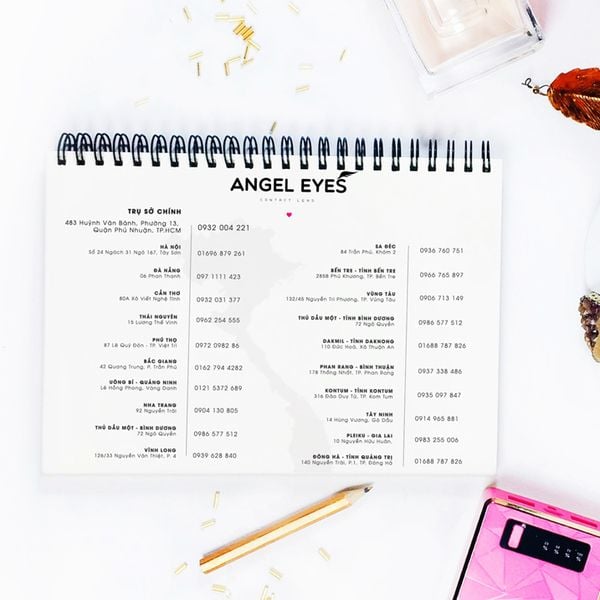 ---
AS A CUSTOMER, HOW TO KNOW WHAT TYPE OF LENS IS GOOD?
---
A good pair of contact lenses must first ensure the good physical function of the lens. It helps to correct the refractive error of the eyes from myopia contact lenses to colored ones.

Next, the material of the lens is safe and does not harm the eyes, creating a smooth feeling when wearing.

The origin of the manufacturer and supplier of the product must be clearly sticked on the product packaging.

As for customers, you also have to equip yourself with more knowledge about the method of wearing, removing & storing lenses, important notes when deciding to use contact lens products.

With quality assurance from suppliers, long-term construction brands and fully licensed certifications from competent authorities.

Must have a clear brand, be sold by the distribution company and have real agents and branches in the market.

The price always comes with the actual value of the product. Low-quality lenses from Thailand or China are always very cheap, colorful and eye-catching, but they do not guarantee the safety of lens users' health.

The pairs of poor quality eye lenses often do not have clear origin documents, as well as cannot authenticate the origin, do not have the labels of suppliers, distributors as well as warranty regimes, exchange and commitment to product safety for customers who come to buy products.
---
WHERE IS THE BEST PLACE TO BUY CONTACT LENS IN HCMC? COME TO ANGEL EYES
---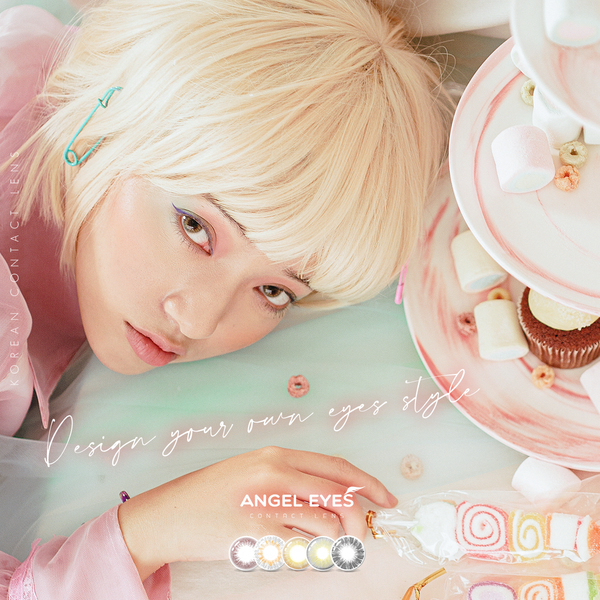 Here, Angel Eyes Contact Lens is always aimed at the beauty desire and high aesthetic needs of all women. With the mission of "Coloring your eyes", Angel Eyes is gradually becoming the first choice of young people in Vietnam.
All high quality contact lenses at Angel Eyes Contact Lens are imported directly from Korea, licensed by the Ministry of Health for circulation. Absolutely clear origin and quality assurance.

Angel Eyes has been trusted by both actors, models and many beautiful brides on their big day.

Wide showroom system, nationwide delivery branches.
Hopefully, through this article, you will be able to choose the most suitable contact lens for yourself. Angel Eyes wishes you a nice day!
You can check Angel Eyes Contact Lens out via:
Opening hours: 8:30am - 9:00pm (Monday - Saturday) | 8:30am - 8:00pm (Sunday)
Hotline: 0932 004 221 (Zalo)
Website: www.angeleyes.vn
Fanpage: Angel Eyes Contact Lens
Instagram: @angeleyes.vn
Address: 483 Huynh Van Banh, Ward 13, Phu Nhuan District