CLEAR CONTACT LENS: WHERE TO BUY & HOW MUCH?
Người viết: Thanh Long lúc
Clear contact lenses / Transparent colorless contact lenses at Angel Eyes are an indispensable beauty accessory for young people with myopia. Price 200.000 VNĐ, super moisture Polyhema material helps you feel comfortable throughout 6-8 hours in a day. In addition, Angel Eyes clear contact lenses have been licensed for free circulation by the Vietnamese Ministry of Health.
---
WHAT IS CLEAR CONTACT LENS/ TRANSPARENT CONTACT LENS
---
Clear contact lenses are also known by many other names such as transparent contact lens, colorless myopia contact lenses,... There are two main types of clear contact lenses: clear lenses for 1 day, colorless contact lenses for 1 year.
Clear lenses are a type of thin, colorless Poly Hema lens that curves the back to fit the cornea. Clear lenses are placed directly on your pupil to improve your eyes' vision. In addition, this type of lens helps to replace all glasses lacking aesthetics.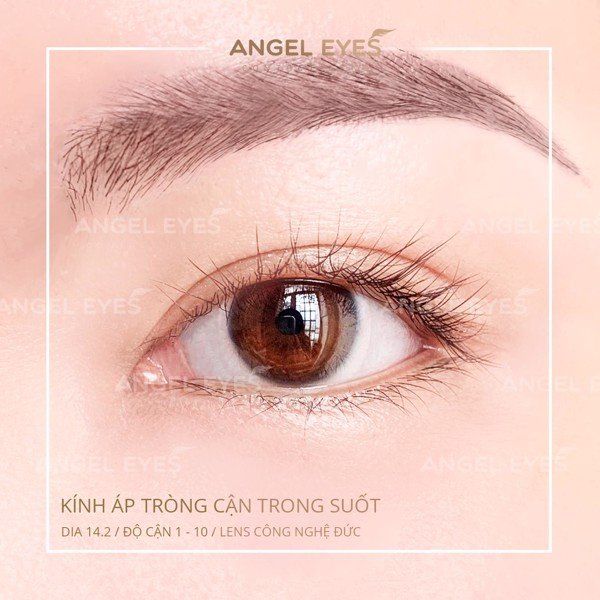 ---
HOW TO CHOOSE THE POWER OF CLEAR CONTACT LENS SUITABLE FOR YOUR EYES
---
Most clear lenses are designed to easily adapt to your eyes. The first thing we need to pay attention to when choosing a clear lens is choosing the right power of the lens, unless it will easily cause eye strain, headaches or limited vision. Therefore, you need to measure your myopia power carefully before choosing to buy yourself a pair of colorless/clear contact lenses.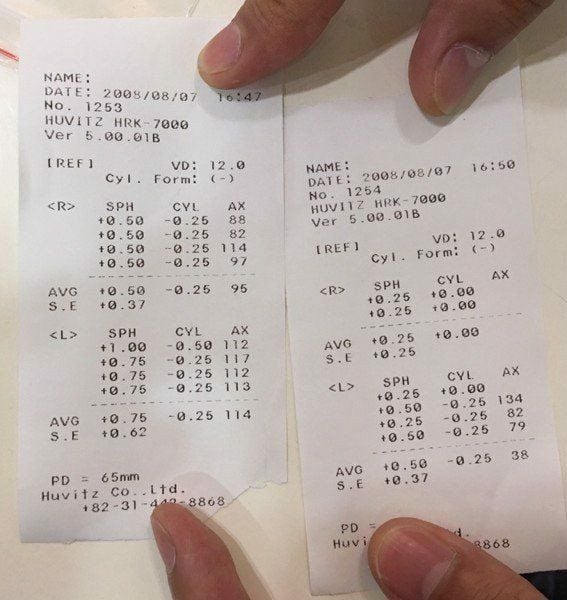 ---
SHOULD I WEAR CLEAR LENS?
---
The answer is YES. Because it helps you to play sports (except swimming), prevent harmful UV rays,...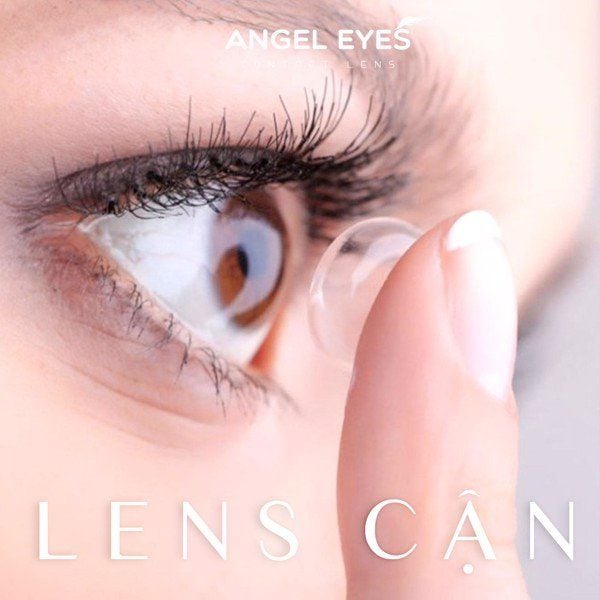 ---
HOW LONG DOES CLEAR CONTACT LENS LAST?
---
There are 2 types of clear contact lens: 1 day clear lens and 1 year clear contact lens. But with the needs of studying and its convenience, the 1 year lens model is still a popular choice for many young people. In addition, 1 year contact lenses have the cheaper price with 1-day clear ones.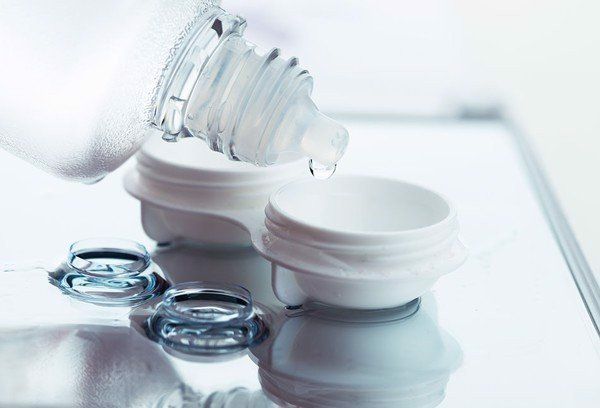 Time to use clear contact lenses is usually 6-8 hours / day, ensuring enough time for your outside activities. With 1-year clear contact lenses, Angel Eyes recommends that you use clear lenses for 3-6 months to ensure hygiene and safety during the use process.
---
HOW TO WEAR AND REMOVE CLEAR CONTACT LENS
---
HOW TO WEAR CLEAR LENS
Wearing transparent contact lenses, we should pay attention to the following:
Should wear clear contact lenses before makeup, if the powder accidentally gets into the eyes, gently pick up the cotton swab and remove the dust. At the same time, you need to drop your eyes before wearing transparent lenses to completely remove dust. You can use a tissue to the corner of your eye to absorb excess contact lens drops, to avoid dripping water that will wash away the makeup.
If you do not have a contact lens device, you need to wash your hands cleanly and do not let your nails come into contact with the lens, use only the flesh of your finger to wear the lens (to avoid scratching the cornea or tearing the lens).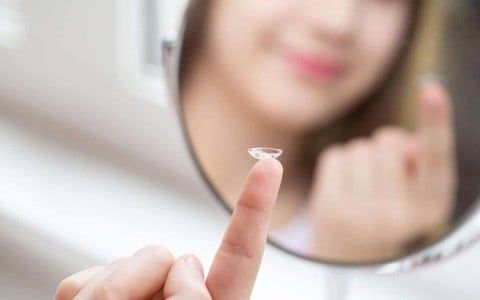 HOW TO REMOVE CLEAR LENS
Before removing your clear lenses, you should add 1-2 drops in each eye to re-moisturize the cornea & clear lens. This makes it much easier to remove the lens.
After removing the lens, add 1-2 drops on each side to rehydrate the eye. At this time, other eye drops can be instilled.
Contact lenses, when removed from the eye, should be immediately placed in a lens tray containing fresh soaking solution. You should make it a habit to put your contact lenses in the correct L or R tray for each left or right eye. This is especially important for those who wear contact lenses with the deviation between the eyes.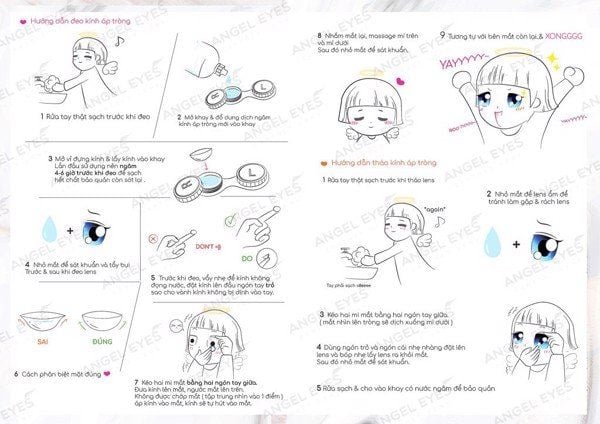 ---
HOW MUCH ARE CLEAR CONTACT LENSES?
---
The market for clear contact lenses is now very perse in price. High-end clear and colorless contact lenses are usually priced from 200,000 to 400,000 VND.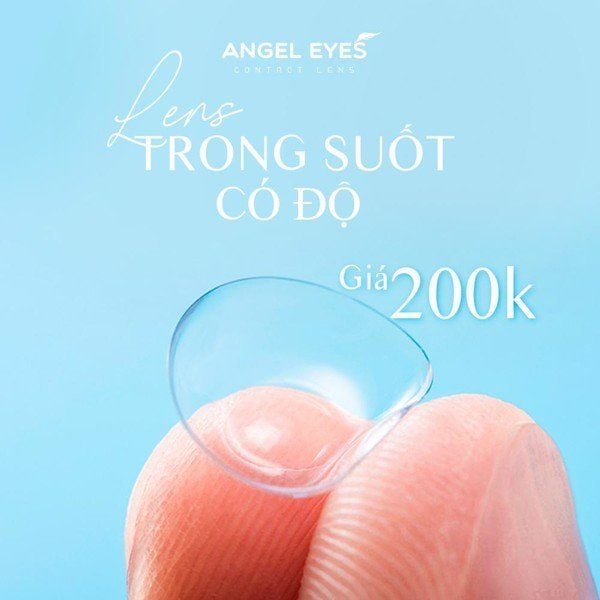 At Angel Eyes, clear lenses are priced at 200,000 VND with high quality from Korea. You get a set of mirror trays and Angel Eyes wearables as the added gifts.
---
PREMIUM CLEAR CONTACT LENS AT ANGEL EYES
---
In addition to providing customers with myopia lens samples for 6 months, Angel Eyes also distributes and sells clear lenses without degrees to meet the needs of special ophthalmology research and practice.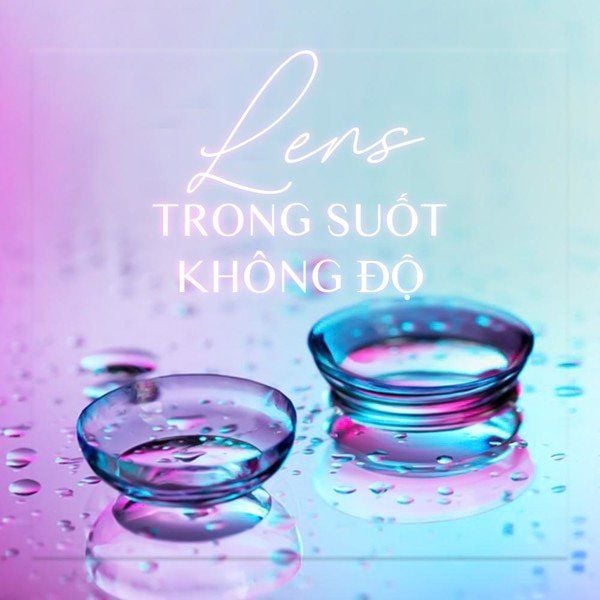 Non-degree clear lenses also have other names such as: non-degree transparent contact lenses, colorless zero-degree contact lenses, zero-degree clear lenses and colorless zero-degree eye lenses.
In Vietnam, Angel Eyes Contact Lens is the only shop that imports and distributes wholesale and retail this premium and special clear lens. You can directly contact Hotline Angel Eyes Contact Lens 0932004221 to order.
---
WHICH GOOD BRANDS SUPPLY CLEAR CONTACT LENS?
---
One of the most popular places to buy clear contact lenses today is Angel Eyes Contact Lens. Angel Eyes' colorless contact lenses are imported directly from Korea, have safety certificates from the Ministry of Health of Vietnam, and are favored by millions of customers during 7 years of operation.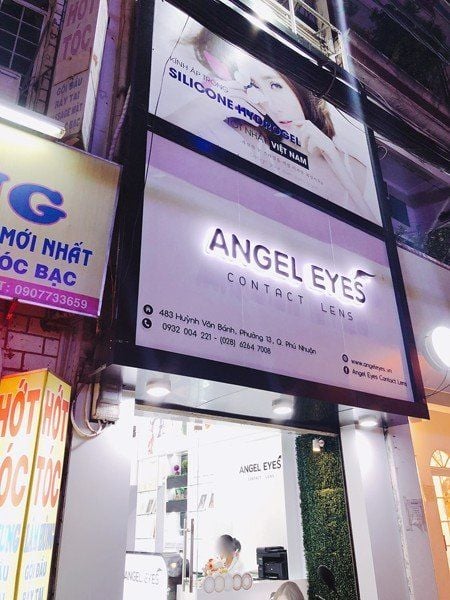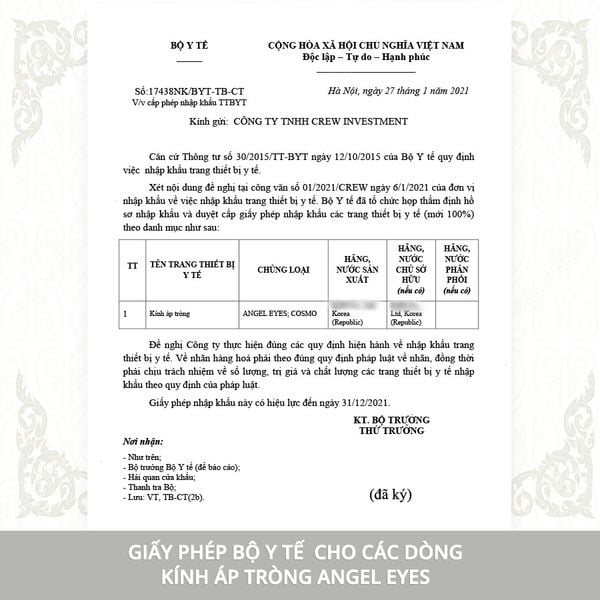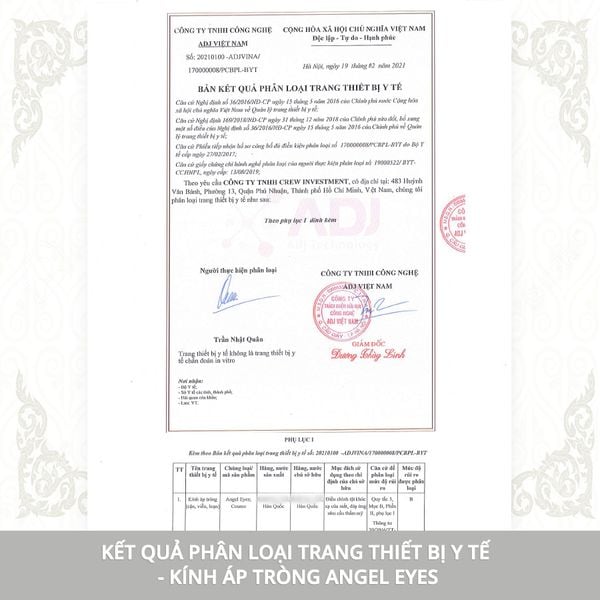 Here, we not only supply lens models available with all powers, but also educate you to wear contact lenses honestly by Angel Eyes' friendly and dedicated staff .
With a nationwide branch system, Angel Eyes is ready to serve and help your eyes become more sparkling and beautiful.
For all customers using Angel Eyes clear lens products, the company supports 1-for-1 warranty for defective products from the manufacturer in the first 2 weeks. During the use process, Angel Eyes always cares enthusiastically and guides customers. With these benefits, Angel Eyes is a reputable lens store that you cannot ignore!
You can check Angel Eyes Contact Lens out via:
Opening hours: 8:30am - 9:00pm (Monday - Saturday) | 8:30am - 8:00pm (Sunday)
Hotline: 0932 004 221 (Zalo)
Website: www.angeleyes.vn
Fanpage: Angel Eyes Contact Lens
Instagram: @angeleyes.vn
Address: 483 Huynh Van Banh, Ward 13, Phu Nhuan District